Labor Day 2021 Events near Sumner WA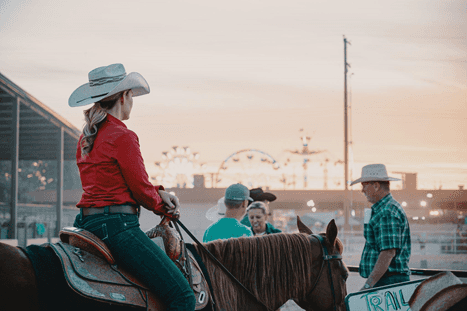 Labor Day weekend marks the start of another school year for many, and is one of the last long weekends until the holiday season begins. For many families, it's the last chance to travel together, or have a relaxing weekend by the lake or campsite before the weather turns colder. But if one last road trip isn't for you, don't worry – you're sure to find something to do in Sumner or within a short drive. Labor Day weekend is just around the corner, so the team here at Rairdon rounded up some fun things to do near Sumner.
Sugarloaf Mountain Music 2021
https://reinfireranch.com/blog/sugarloaf-mountain-music-2021-new-decade-new-music-a-few-old-friends/
Enjoy some local PNW musical talent in an open-air, cascade foothills setting on September 12th. The Sugarloaf Mountain Music event will be hosted at Rein Fire Ranch in Ravensdale, WA and tickets are available for purchase on their website at reinfireranch.com. Several popular food vendors will be available, including Mobile Mayan food truck, Cascadia Pizza, Lydia's Confections and more!
Puyallup Rodeo
https://www.thefair.com/rodeo/
Don't miss out on the livewire action of the rodeo and order your tickets now for the Washington State Fair Puyallup Rodeo matinee on September 11th. Your ticket is also your entry price into the fair gate, so you can feel free to wander around booths and check out all the annual agrarian displays, artwork, livestock shows, and local flavor.
Seattle Center Sculpture Walk
http://www.seattlecenter.com/explore/arts/public-art
Drive into the city for a relaxing walk through the outdoor sculpture space. The Seattle Center is a wonderful location for a mellow picnic in the grass, but if you don't have the time to pack a lunch, the center itself offers a robust food court with plenty of options for even the pickiest of eaters.