Rairdon Auto Group Donates 1200 Backpacks to Hopelink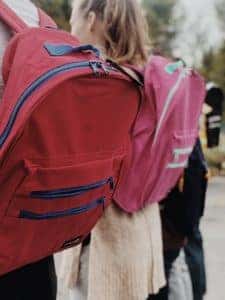 Rairdon Auto Group Donates 1200 Backpacks to Hopelink
Back to school means giving back, so Rairdon Auto Group recently collected over 1200 backpacks to donate to local kids living below the poverty line.
Rairdon & Hopelink, Superheroes for Seattle-area Kids
Few things say solid future as clearly and distinctly as success at school.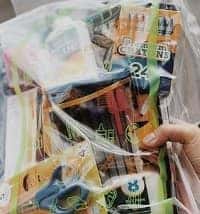 And success at school depends on having the right tools.
That's why Rairdon got busy stuffing the 1200 backpacks at their doorstep!
Filling them with scissors, pens, glue, crayons, and rulers, the team was certain
that these items would help serve our little ones.
Then, with the heavy lifting complete, the team was headed for only one place—
the Hopelink donation drop-off center in Kirkland Washington.
The Team's (Seriously Big) Delivery
1200 school-supply stuffed backpacks? Check.
4 Dodge SUVs and a Ram ProMaster as transportation for the big haul? Check.
Eager team members behind the wheel and in the passenger seats? Check.
After a short drive, team Rairdon + Hopelink's reps got all the precious cargo inside and one step closer to students.
Why we Love Hopelink
There are so many reasons why Rairdon LOVES Hopelink.
In addition to helping our youngest citizens, Hopelink also provides our local Seattle area with food assistance, financial services, housing, adult education, transportation, family development, and employment services.
In fact, 92% of Hopelink families have been able to establish or maintain stable housing after organizational assistance.
To be sure, the entire team at Rairdon sees Hopelink as the embodiment of kindliness & humanity.
The Rairdon Auto Group looks forward to continuing their philanthropy efforts well into the future, in support of their special Culture of Care platform.