Stay Safe this Halloween Sumner

Stay Safe this Halloween Sumner
Halloween is just about here! Make sure that you're staying safe throughout the fun & festivities with these 10 Halloween safety tips.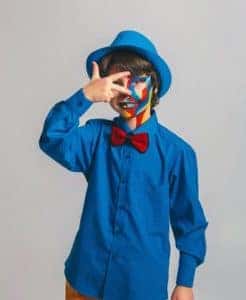 For drivers: While it's best to avoid driving during Halloween night, if you do have to be out on the road, make sure that your headlights are on. Drive slowly and defensively, as there will be heavy pedestrian traffic.
Remember that masks can obscure a child's vision. For this reason, it may be safer to choose face paint instead. Luckily, there are sooooo many face-painting options at your disposal. Favorites include skeleton face, Cat in the Hat, and Nightmare Before Christmas. And that's just scratching the surface!
Remove obstacles that can turn into tripping hazards for trick 'r treaters coming to your front door.
It's also very important to opt for Halloween costumes that are clearly marked as being NON-FLAMMABLE.
Expanding on point #4 above, opt for battery-operated tea lights over open candles in your jack o' lanterns. Doing so reduces the risk of fire hazard.
You might even opt for the more controlled environment of a trunk 'r treat event over the often times unpredictable choice of door-to-door trick 'r treating.
If you do opt for traditional trick 'r treating, make sure to do it in a familiar, well-lit neighborhood.
Put the electronics down too =)
Carry glow sticks and/ or a flashlight
Examine candy for choking hazards and broken seals.