Sumner's Thanksgiving Dinner 2020 – Preparing For A Safe Holiday Celebration, In-Person or Online
2020 has been a tough year for planning gatherings, but with a few adjustments and some creativity, you and your family can still host or attend Thanksgiving dinner while keeping safe. Honda of Sumner's team put together 3 alternatives to a traditional Thanksgiving dinner that will help you start your holidays off right.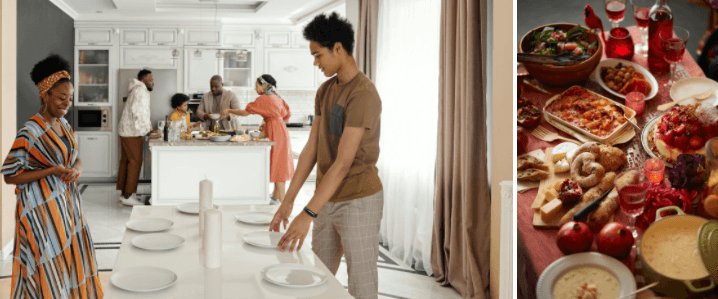 https://www.pexels.com/photo/family-setting-the-table-for-dinner-4262003/
https://www.pexels.com/photo/no-person-food-traditional-table-65060/
Zoomsgiving Dinner: What better way to end 2020 than with family dinners over video conference! Avoid a long drive to and from your hometown, and embrace the technology that makes 2020's Thanksgiving dinner easier than ever. Plus, it's a great option to protect any high risk family members.
Turn Your Driveway into the Dinner Table: Borrow from the convenience and reduced contact of the Drive-Thru and just roll down your window to pick up your pre-plated dinner. You can still be together, while staying apart in separate vehicles. Take it one step further with walkie-talkies, or an outdoor movie screen for your dinner entertainment.
The Non-Traditional Family Dinner: A twist on tradition makes your Thanksgiving Dinner safer with some logistical changes. Gather at a large enough venue to practice social distancing from other households, and even have guests bring some or all of their own food to reduce sharing between households.
Start planning your Zoomsgiving, Drive Thru, or Non Traditional Thanksgiving, and read the complete article on the Rairdon Blog!
For official tips and practices on staying safe, read the CDC recommendations for holiday gatherings.